Poetry on Planes is the first in a series of anthologies that will feature the work of 99 poets — both established and emerging — from around the world.
The editors are soliciting original works that were, ideally, written while the author was travelling on a commercial airliner.  And each work – be it serious or whimsical – should reflect the sort of thoughts people have while looking out the window at clouds and the earth below. Any length (within reason), any style, and previously published poems are acceptable.
The deadline for submissions is set at September 1, 2019. Please send submissions via e-mail to Editor@PoetryonPlanes.com. For paper submissions, please mail to:
Marianville House,
Summercove, Kinsale, Co.
Cork, Ireland P17 KV79.  
Include your name and contact information, a short biography, and, if the story behind your poem is unique or interesting, please explain.
Poets whose work is selected will additionally receive 50 euros, or the equivalent in dollars/ pounds/ lira/ yen/ rupee etc. as well as a copy of the book.  
About the Editors: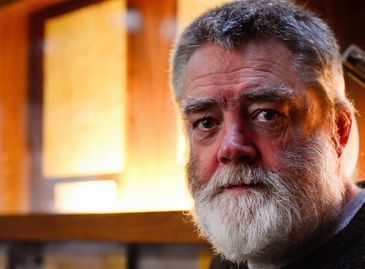 Gerry Murphy was born in Cork in 1952. After dropping out of university in the early 1970s he spent some years working in London and living in an Israeli Kibbutz before returning to Cork where he has remained ever since. A champion swimmer he has made his living primarily as a life guard and swimming pool manager. He began publishing his books in the mid-80s containing poems so far removed from the Irish tradition that many doubted they were poems at all.   You'll have to decide for yourself, but keep in mind that the Irish Examiner called him "…an acclaimed purveyor of humorous, irreverent, satirical, political and erotic poetry."  And he is a member of the Irish Arts Council Aosdána. 
The son of a WWII fighter pilot, Peter Frey was born on a military base in Florida in 1951. After six years of college, he defied all expectations and became an auto mechanic and racing driver. A chance encounter led to him joining the staff of a national auto magazine, which started him down a long and winding road of journalism, public relations, marketing, general manager of a team that raced jet planes and on-camera host of a popular series of new car video test drives as 'Peter Frey, the Test Drive Guy.'   During 40 years of flying around the world on business, he wrote poetry on planes… a lot of it.  He and his beautiful Irish wife moved from a condo on the beach in Florida to Ireland 2016.